The Delaware InfraGard Members Alliance Presents our 3rd Quarter Meeting 
Sept 15, 2017
Register here: https://www.eventbrite.com/e/responding-to-the-threats-tickets-37060634355
Sponsored by: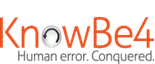 "Responding to the Threats"
(This meeting is open to all with registration)
Note: When using the internet map locators to get to this facility, search for North Wakefield Drive, Newark, DE 19702 or South Wakefield Drive and zip code 19702. Do not use street numbers in your search
Agenda:
Light refreshments provided
8 am – 8:45 am Registration & Networking
8:45 am – 9 am InfraGard Announcements
9 am – 10 am Cyber Threat Landscape
10 am – 11 am Security Awareness & Training
11am – noon Physical Security Convergence
Presentation Details:
Cyber Threat Landscape: Responding to Ransomware
The Cyber threat landscape is evolving at an alarming pace. Ransomware & DDOS attacks are increasing in frequency, and are becoming highly profitable for the attackers behind them. These attackers are smart, well resourced, and motivated to steal money or information. Ransomware attacks are up 6,000% and driving the creation of a $440 billion-dollar industry.
Kevin Kelly comes to us with many years of cyber-security experience. He has worked in Banking Core Technology and security, with Polaris Financial Technology. With Identity and Access Management with IdenTrust and with EndPoint security with the global company, Kaspersky Lab. Kevin now works with enSilo, a security start-up, dealing with Post Infection Protection.
Security Awareness & Training: Best Practices, Future Directions, and what you can do NOW
Perry Carpenter currently serves as Chief Evangelist and Strategy Officer for KnowBe4, the world's most popular security awareness and simulated phishing platform.
Previously, Perry led security awareness, security culture management, and anti-phishing behavior management research at Gartner Research, in addition to covering areas of IAM strategy, CISO Program Management mentoring, and Technology Service Provider success strategies. With a long career as a security professional and researcher, Mr. Carpenter has broad experience in North America and Europe, providing security consulting and advisory services for many of the best-known global brands.
Perry holds a Master of Science in Information Assurance (MSIA) from Norwich University in Vermont, is a Certified Chief Information Security Officer (C|CISO, and a board member for Arkansas InfraGard.
Physical Security Convergence: Attacking Physical Access Control Systems from the Corporate Network
Historically physical security and cybersecurity have been distant cousins. Increasingly, however, physical security systems such as physical access control systems (PACS) and video surveillance systems are taking advantage of networking and wireless technologies that are well known to the hacker community. This presentation examines the implementation topology of the typical PACS system and how the different components of the system can be compromised. Often this can even be accomplished from the corporate/enterprise network.
Harry Regan manages the Securicon commercial security consulting team and is responsible for overseeing the execution of commercial engagements and coordinating with sales activities. He also serves as a senior technical resource in the assessment and compliance consulting teams. He has been fundamental to the expansion of Securicon's services into the Critical Infrastructure services arena, specializing on cybersecurtiy, operational and regulatory issues. Mr. Regan maintains an active presence in the Security community and has been a featured presenter at the RSA Security Conference, DEFCON, DerbyCon, Secure360, and a number of BSides around the country.
For more information about the Delaware InfraGard, and for the application to join, please visit: www.InfraGard.org